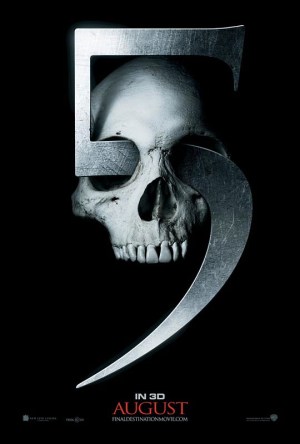 Welcome to the Final Destination 5 Wiki
Edit
Final Destination 5 Wiki
Twelve before after explosion of Flight 180, Sam Lawton (Nicholas D'Agosto) has a premonition about the bridge he is on collapsing, killing him and many around him. As the vision becomes reality, Sam manages to save himself and a few others; however, Sam and his girlfriend Molly (Emma Bell), discover that Death is still after them and the ones who survived the gruesome accident. (Spoiler) with the trailer showing the the words "The rules have changed" and then some one we have no idea who "This time its kill or be killed" We can assume if you kill one of the other surivers you will get out of deaths grip. But thats all we can assume for now the y have to find a way to cheat death.
If you look behind Sam and Molly there is a guy Similar to Hunt Wynorski from The Final Destination is it possible that Hunt survived the collapse then got involved in the McKinley speedway then died
Community content is available under
CC-BY-SA
unless otherwise noted.